Guidelines on Recruitment and Selection of Short-Term Professional Staff.


The following guidelines have been established to improve IOM's capacity of recruitment for programmes and projects for which funding is initially available or guaranteed for a period of up to nine months. Such short-term recruitment will facilitate the starting up of IOM's programmes and the setting up of offices, in particular during emergencies and for post-conflict activities. This procedure will at the same time give opportunities for career development to General Service staff.
The recruitment of short-term Officials is for a period of up to nine months and will be carried out in close coordination/consultation with the Staffing Unit (STU), Department of Human Resources and Common Services Management (HRM). The short-term recruitment procedure should not be used instead of the standard recruitment and
selection process established in Rule 8.11 of the IOM Staff Regulations and Staff Rules for Officials, which still has to be applied when the budgetary situation and programme needs allow it. The appointment of short-term Professional staff shall be made in accordance with the principles laid down for this category in Chapters 1, 10 and 11 and Regulations 4.5 and 9.3 of the IOM Staff Regulations and Staff Rules for Officials. The recruitment process is shown in the flowchart attached as Annex A to this document.
1. Recruitment and Selection
1.1 Non-discrimination in recruitment
Candidates interested in applying for short-term assignments are to be selected solely on the basis of merit. Where equally qualified applicants are competing for the same
position, preference is to be given to candidates from under-represented Member States. Due regard shall be paid to the need to achieve gender balance, without prejudice to the merit requirement.
Supervisors should take into account potential career opportunities and encourage qualified Employees, particularly female candidates and nationals of member countries not represented or under-represented in the P category, to apply for special assignments. These assignments represent an opportunity for Employees to acquire hands-on
experience and gain skills necessary for applying for future P positions within the Organization. Supervisors should also take into account the temporary nature of these
assignments and departments, services, MRFs and missions should therefore, to the extent possible, second staff members for these positions. If, at the end of the
assignment, there is no possibility for former G staff to remain in the P category, they should be reintegrated into their former duty stations at the local Employee level. It should however be made clear to applicants that the risk of not finding their previous or equivalent position after the assignment does exist. The organizational unit seeking to employ a short-term Official should recruit through its local network or consult the central roster of candidates in STU (General Internal Roster, GIR and/or external roster).
In addition, certified registers and networks of institutions are available through STU to increase the pool of candidates.
1.2 Terms of reference
Departments, services, MRFs or missions should ensure that detailed terms of reference are elaborated in co-operation with STU well in advance of the appointment of the staff member. They should specify the duration of the assignment in question, the approximate starting date and the desired profile of potential candidates. They should
be drafted in a clear and precise manner and include the following headings:
(a) General Functions
(b) Education and Experience
(c) Required Competencies, Skills and Abilities
(d) Working Conditions
(e) Languages
A sample is included in Annex B. In the case of a specific project, the terms of reference should be an integral part of the project document. The project design team must ensure that the project foresees the staff required for the project activities. Staff cost estimates should be prepared in close consultation with HRM, to ensure that donors provide adequate funding for project personnel.
1. 3 Selection process
Several qualified candidates should be considered for each position. A staff member may exceptionally be engaged even though he or she was the only candidate considered, provided a reasoned and documented justification for such an exception is submitted to STU prior to the appointment.
1.4 Verification of qualifications and experience

Prior to issuing a contract, the concerned department, service, MRF or mission shall verify the academic and professional qualifications of the recommended candidate,
conduct an interview in person or by telephone and check the references to assess relevant competencies for the job. This must be done in close coordination with the
Project Manager(s) and STU.


1.5 Appointment recommendation
Once the qualifications and references are verified, an Appointment Recommendation Form (Annex C) shall be completed by the supervisor and sent to STU. This form
should present a comparative analysis of the three best candidates interested in the assignment or applying for the short-term vacancy announcement. HRM has the
authority to make a final decision based on the fulfilment of all necessary requirements. During emergencies this procedure may exceptionally be waived by
HRM.
2. Appointment
Once the supervisor agrees with STU on the recruitment of a potential staff member, the Short-Term Recruitment Form (STRF) should be completed and sent to STU. A sample of this form is provided as Annex D. Officials authorizing the short-term recruitment must coordinate/agree with project managers on the project code(s) to which the salary of the new staff member will be charged before submitting the STRF to STU for final approval. Once this process is completed, an offer will be sent by Staff Administration to the selected candidate and other relevant procedures will be implemented.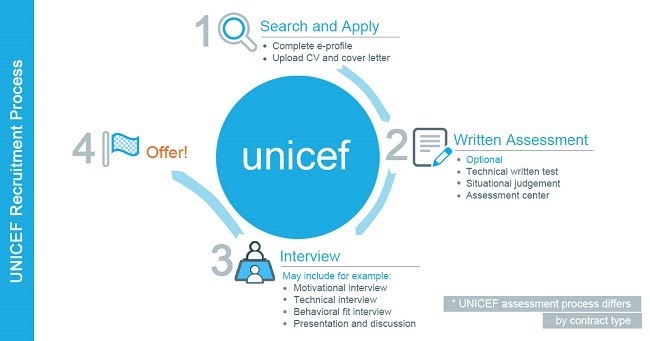 ---
In case you have any questions please check FAQ about UN recruitment or feedback me to feedback@uncareer.net or
Steven White, CEO Uncareer.net