How to get Paid internships in the UN?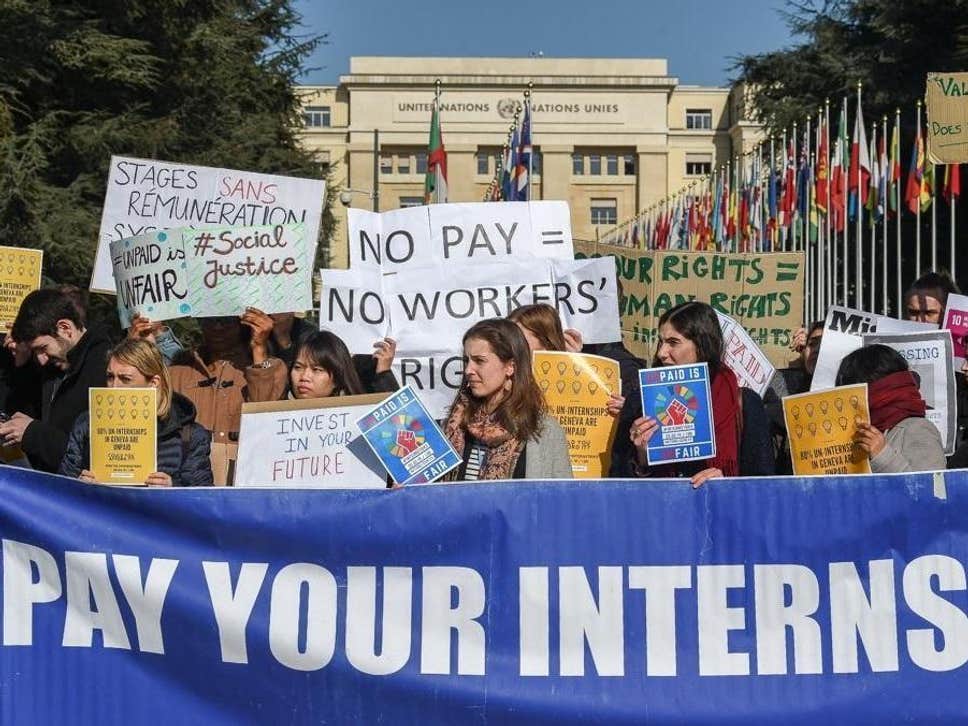 photo Demir Sönmez
We received hundreds of requests for paid internships. Unfortunately, some years ago the United Nations implemented not very sufficient policy that internships are not paid anymore. We disagree with such statements and requires because every job and internship should be paid. OK, the payment shouldn't be high because of the nature of the internship, but it must cover basics needs for a specified location like accommodation, insurance, transport plus some small additional money for daily spending. Also, internships payment should differ for various locations because the cost of living in Geneva and Congo are very different.
It leads to the situation that young people who can't afford to get free internship couldn't even dream about UN values.
Last year the situation is changed a little bit. Here is you may find a list of NGOs that joint initiative to provide paid internships. Also sometimes you may find paid internships in some UN agencies like:
International Organization for Migration
ILO - International Labour Organization
If you know some other UN agencies who provide paid/partly paid internships please share with us uncareer.net@gmail.com
If you would like to get notices about paid internships daily, we have great news for you! Our partners develop a web site that devoted initiative to provide paid internships, scholarships, traineeships. They are collecting all paid internships and publish them on the web recourse Pay Your Interns Foundation from different UN agencies and NGOs like Amnesty International, Red Cross, Human Rights Watch and so on.
Daily, they are looking for paid internships and published them on the web site, also they publish paid traineeships and jobs for young professionals. So there is no need anymore to spend a time and try to find in internship announcement the word about reimbursement. Everything is already done. It's a great job.
For students and graduates, you will be happy to find fully paid scholarships, publication of Erasmus programs, master programs and LLM in Human Rights area. It could really help to implement your dream to become a Human Rights lawyer, Gender equality specialist.
The Independent publish a very good article on this topic. Every year, the UN plays host to thousands of interns around the world. Yet the majority receive no pay and have inadequate access to basic employment rights. Access to sufficient funds remains an unspoken requirement for internship eligibility at the UN, thus excluding many candidates based on their background. This shouldn't be happening in 2019. It should be a given that internships are awarded on merit, without contingency on financial status.
This is a problem that extends far beyond the UN; it's estimated that across Europe over 3 million young people a year work as unpaid interns (equivalent to the entire workforce of Denmark).

Thank you very much for the reading. Stay tuned with us!